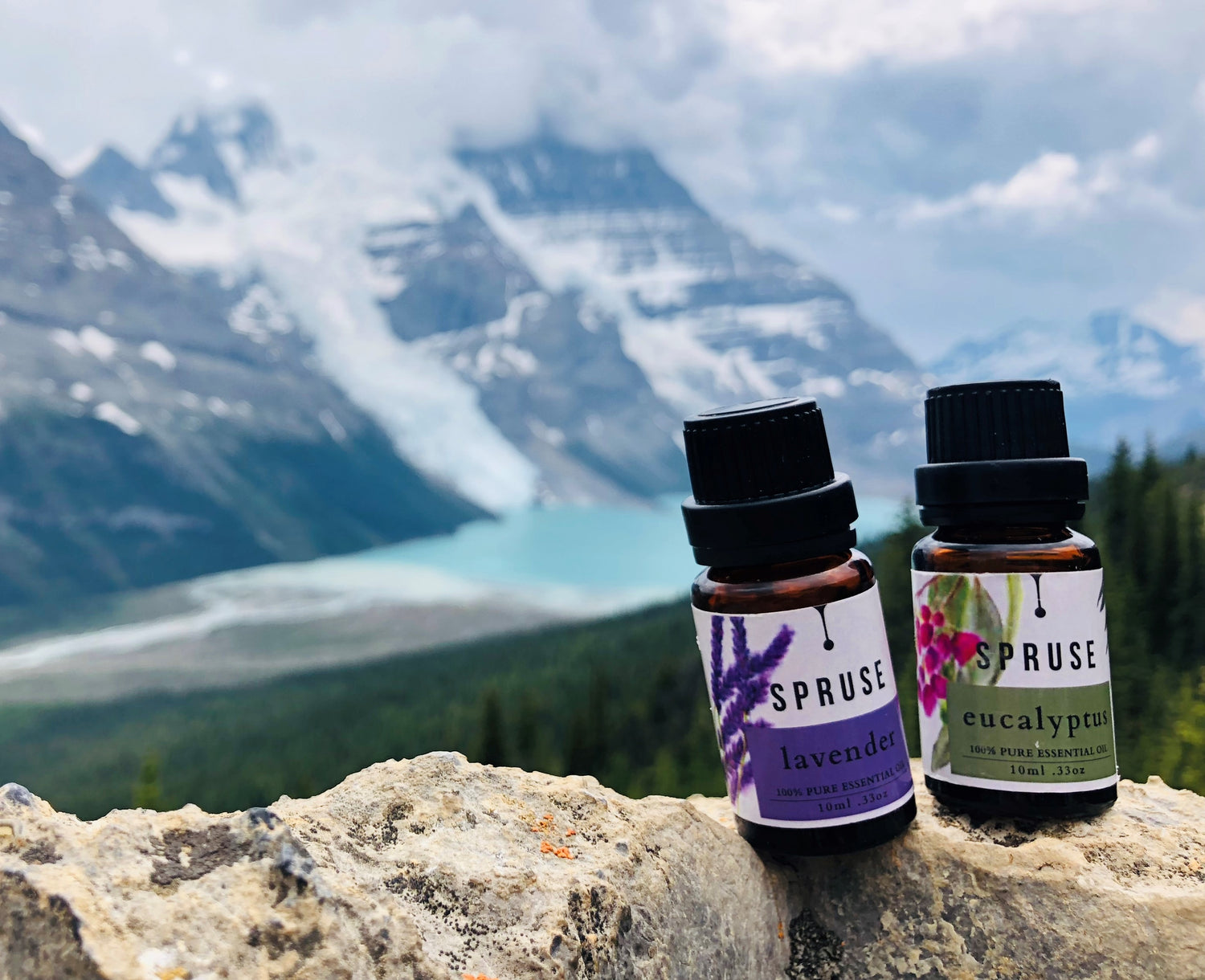 About us
Spruse Essentials® is a family run business nestled at the foot of the Canadian Rockies. We are founded by a nature loving couple, who enjoy exploring and foraging the great outdoors. As essential oil enthusiasts, we were frustrated with the inflated costs of top quality essential oils. We believe everyone has the right to the benefits of nature's essence at an affordable price, and are committed to sourcing and producing only the highest quality essential oils. This is all possible by utilizing word-of-mouth recommendations from our happy customers, and allows us to focus on providing a top quality product.

Desmond + Celeste
Buy Now
100% Natural

Only 100% pure unadulterated essential oil is in each bottle.  We will never add any synthetic chemicals, fillers, perfumes, paraben, additives, bases or carriers. 

Cruelty Free

All of our products are cruelty free and vegan friendly.  No testing is ever performed on cute rabbits.

Proudly Canadian

We are a young Canadian family business. We believe in investing in the community and focusing on serving our fellow Canadians.
Buy One. Plant One.
One tree planted for every item sold
Our commitment to sustainability and healthy living goes beyond our ingredients.
Learn More