Lavender Essential Oil - 30ml
Regular price

Sale price

$15.00 CAD

Unit price

per
Lavender is one of the most popular plants used all over the world. Its history can be traced back into Ancient Egypt for healing ointments, balms and perfumes. Since then, it has been used for sleep, aches and pain, and as a deodorizer and purifier. Because of its use in baths in Ancient Roman and Greek times, its name comes from lavare, which means to wash. This calming and soothing oil is now used for insect bites, burns, blemishes, swelling, sleeplessness, headaches, and wound healing among other things. It is definitely a must in a first aid kit!
It is safe to use in lotions and creams. In Ayurvedic medicine, lavender has a 'cooling energy', calming, relaxing, soothing and invigorating the senses. It is often used to help speed up wound healing and can its use can lead to decreased scarring.
It is non-toxic, non-irritating, and non-sensitizing so it is great to use with children – apply to the skin diluted on insect bites and rashes to reduce itching and increase healing, on bare feet at night to help with sleeplessness, and over the temples or neck or inhaled for headaches.
Each bottle contains 30ml of all natural 100% pure Lavender Essential Oil
Amber Glass and Euro Dropper
Packaged in a 30ml dark amber glass to retain maximum freshness.   The euro dropper tops in each bottle conveniently controls the amount of oil to be dispensed.  A black ribbed cap and tamper evident ring ensures you receive an un-tampered product.  
Blends well with: citrus and other florals; cedarwood, clove, clary sage, pine, geranium, labdanum, oakmoss, vetiver, patchouli, peppermint
Details:
Yellow liquid, fresh, sweet, floral, light

Safety: non-toxic, non-irritant, non-sensitizing

Extraction: Steam distillation
Share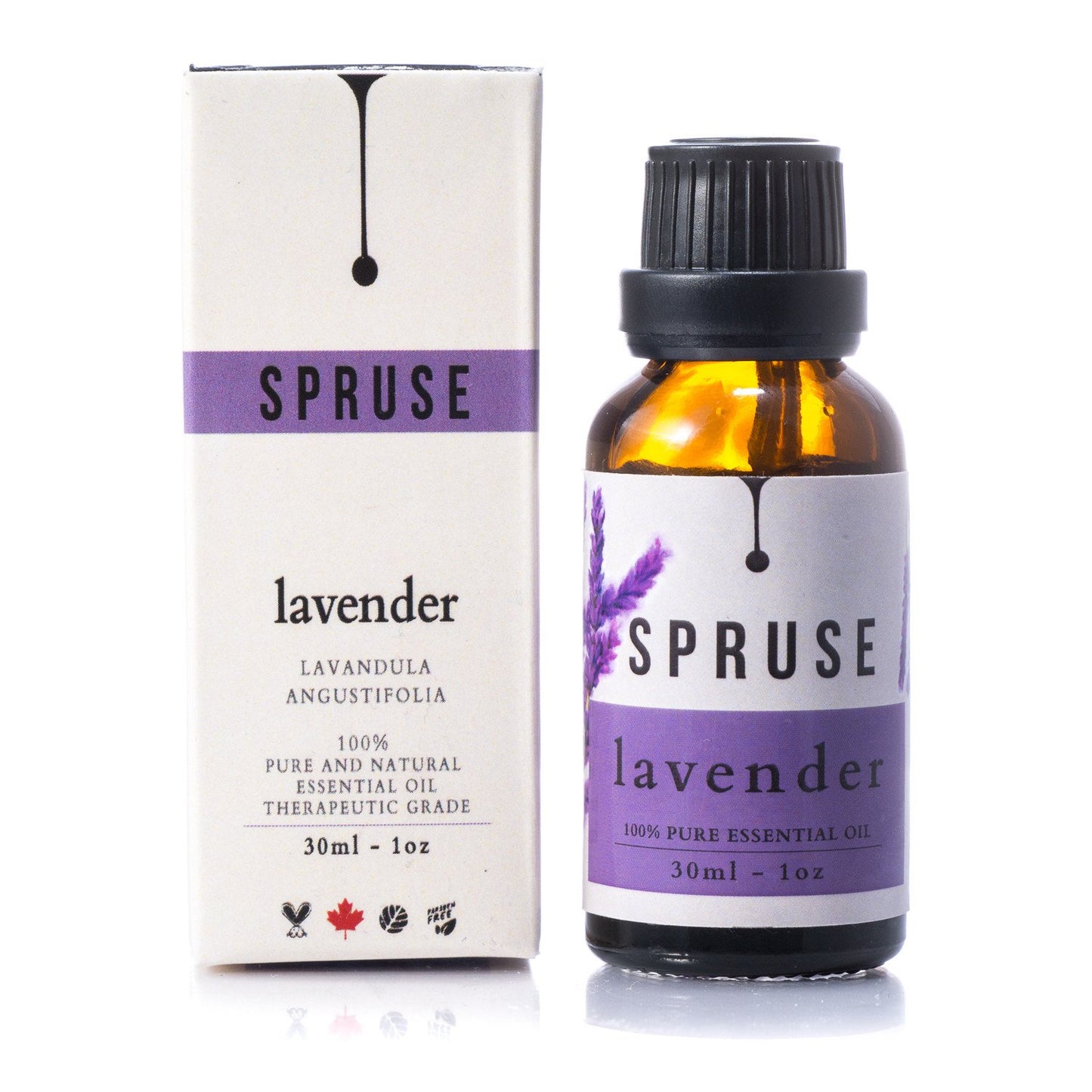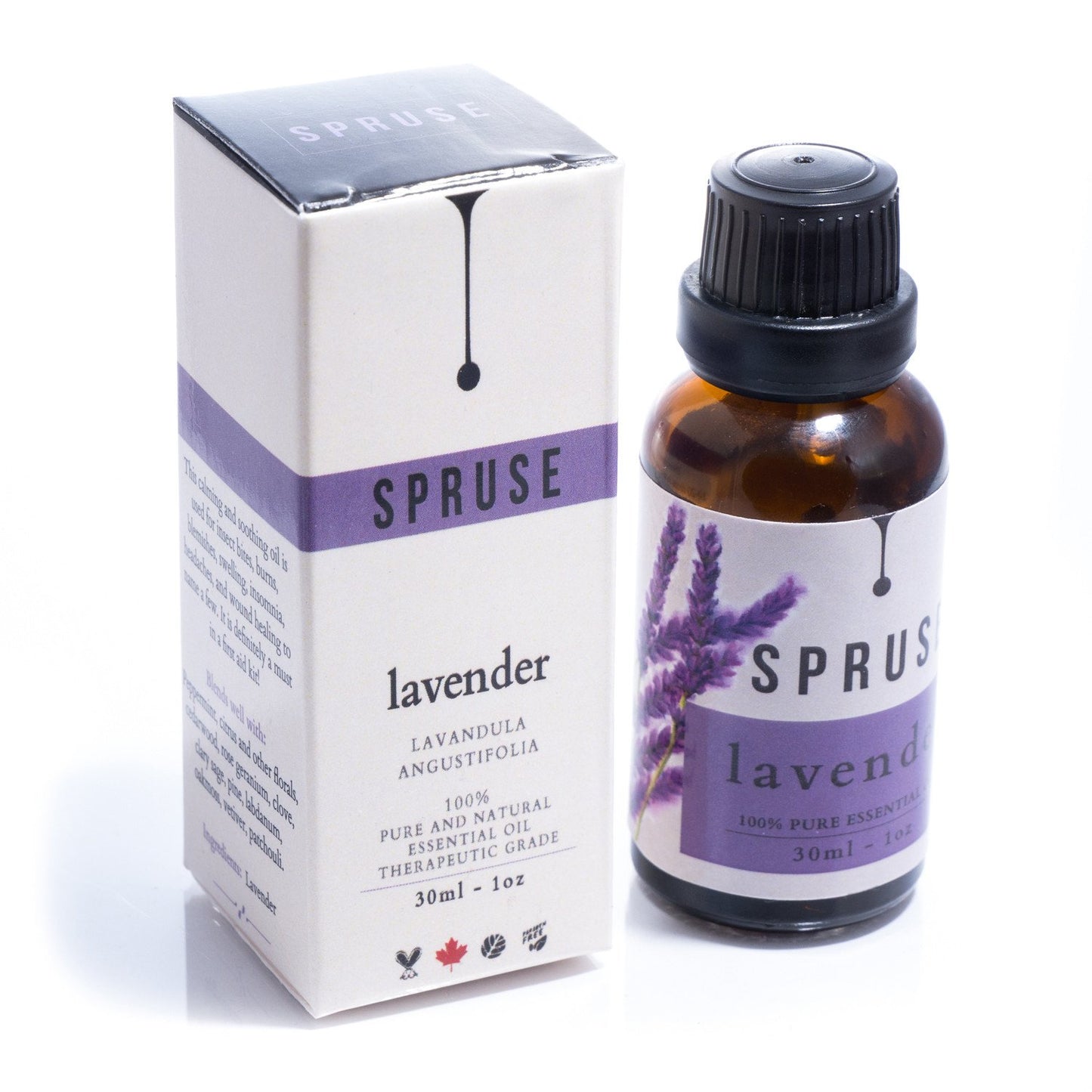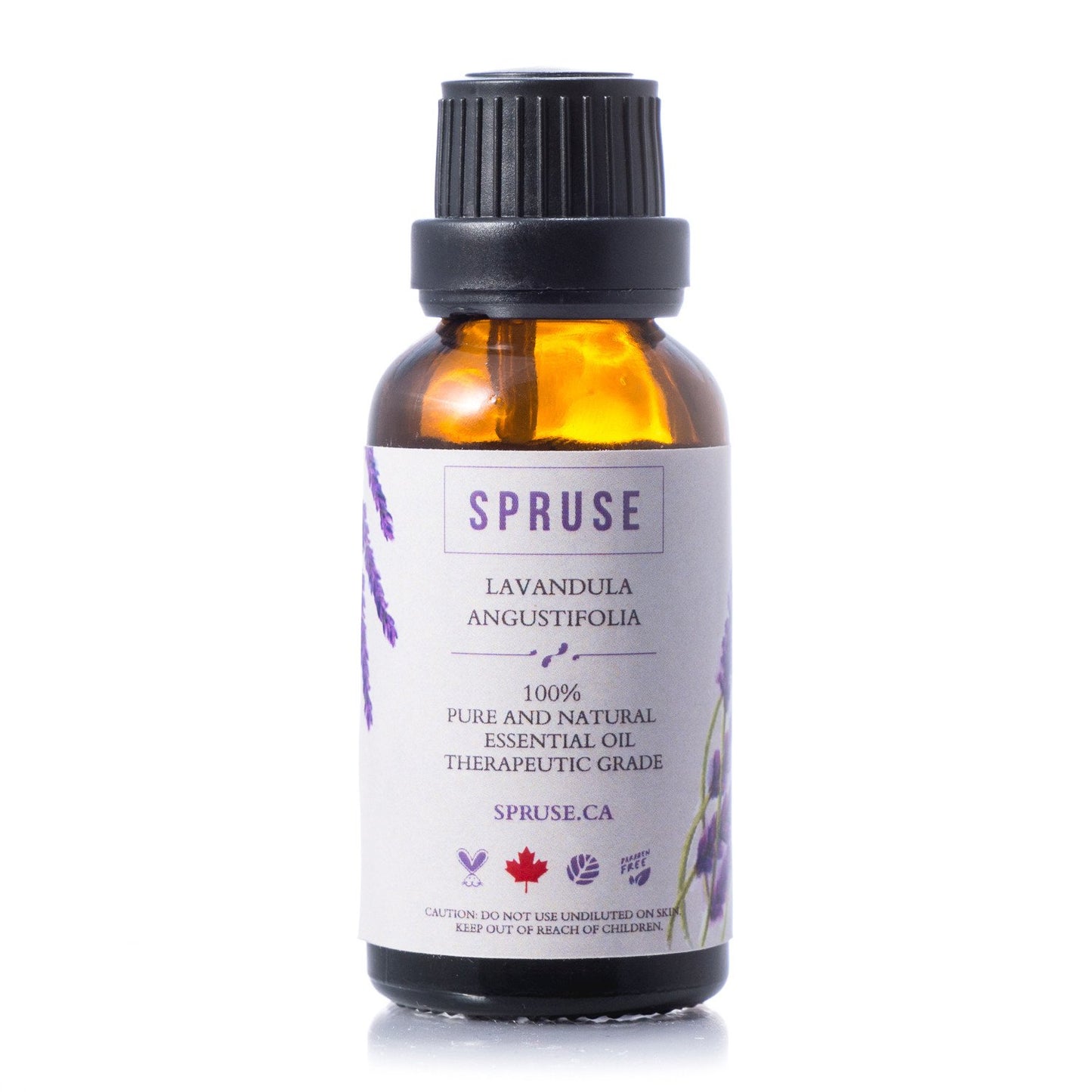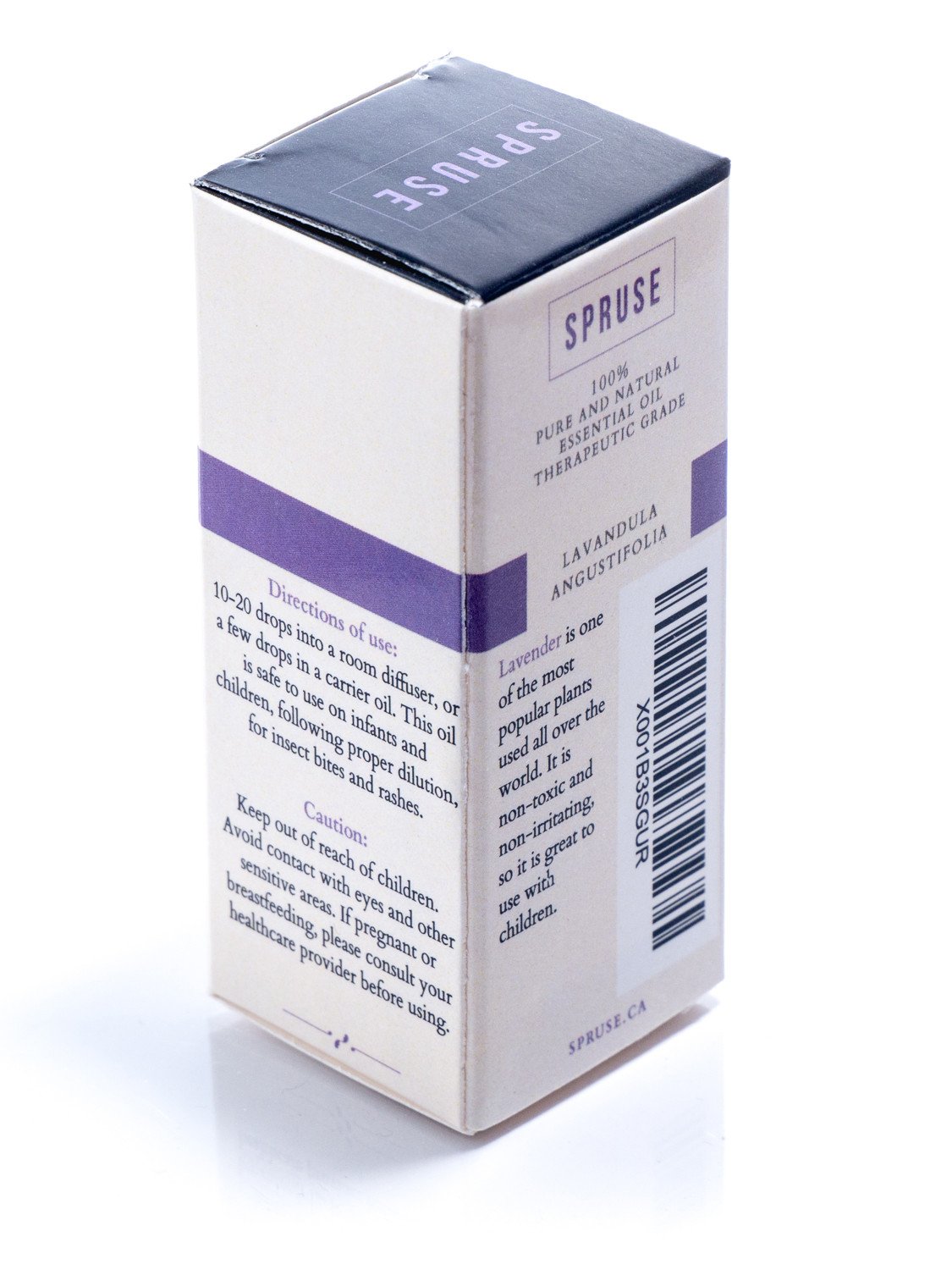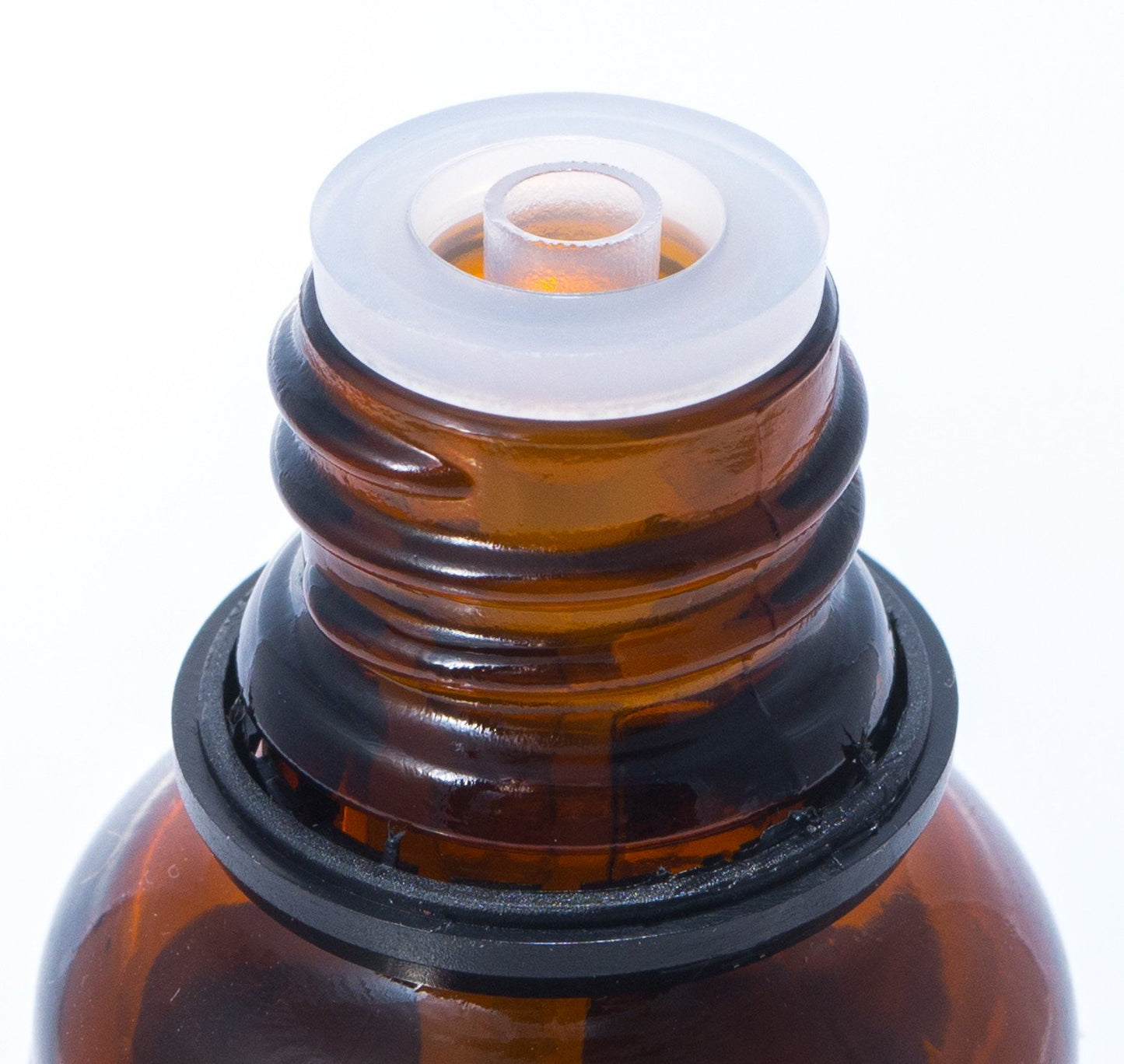 Buy One. Plant One.
One tree planted for every item sold
Our commitment to sustainability and healthy living goes beyond our ingredients.
Learn More